Pixatel's solutions focus on three areas:
Distributing value added services and applications through innovative monetization channels
Maximizing opportunities for increasing value and facilitate creation of new business models
Ensuring organizations can fullfill the needs of their constituents and deliver services
Best in Class Services
Subscriber Equity Management delivers a fully integrated suite of business solutions and services to maximize efficiency. We take pride in partnering with our customers to continually pivot and evolve the services we provide to introduce new functionality at a lightning pace speed.

Business Focused Delivery
The technology behind the Subscriber Equity Management Platform has been designed by PhD's in Decision Sciences and Engineering Systems. The distribution channels and marketing solutions have been created by seasoned Sales and Marketing executives. The result is enabling OEMs, Mobile Operators and Content Providers to launch innovative marketing programs without having to delve deep into the technology framework that provides these services.
Managed Services Deliver Quick Time to Value
Pixatel offers a comprehensive set of Services and SAAS business applications that are offered as managed services to deliver an integrated solution at a low cost entry point that delivers results quickly. The SEM methodology leverages best practices for managing app distribution and delivery of value added services without extensive deployment, integration, or maintenance challenges.
Supplement Existing Processes
SEM methodology is designed to complement existing internal customer equity programs and processes. SEM offerings can easily integrate with processes and existing solutions, leveraging the investments that have already been made. SEM takes current customer equity initiatives to the next level without having to reinvent the wheel. Templates, workflows, and reporting can all be tailored to make information relevant to all stakeholders involved.
Contact Pixatel Sales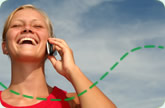 If you would like to learn more about Pixatel's technology platforms or to learn how Pixatel can assist you deploy a wireless solution, contact
Pixatel Sales

Increasing Revenue with a Custom Branded Mobile Gift Card Program
Data Sheets